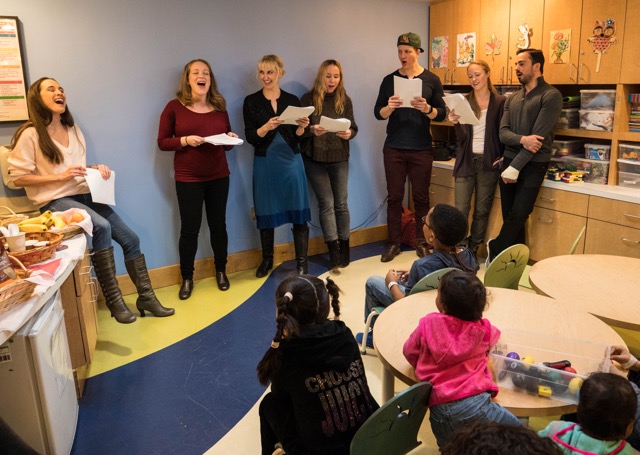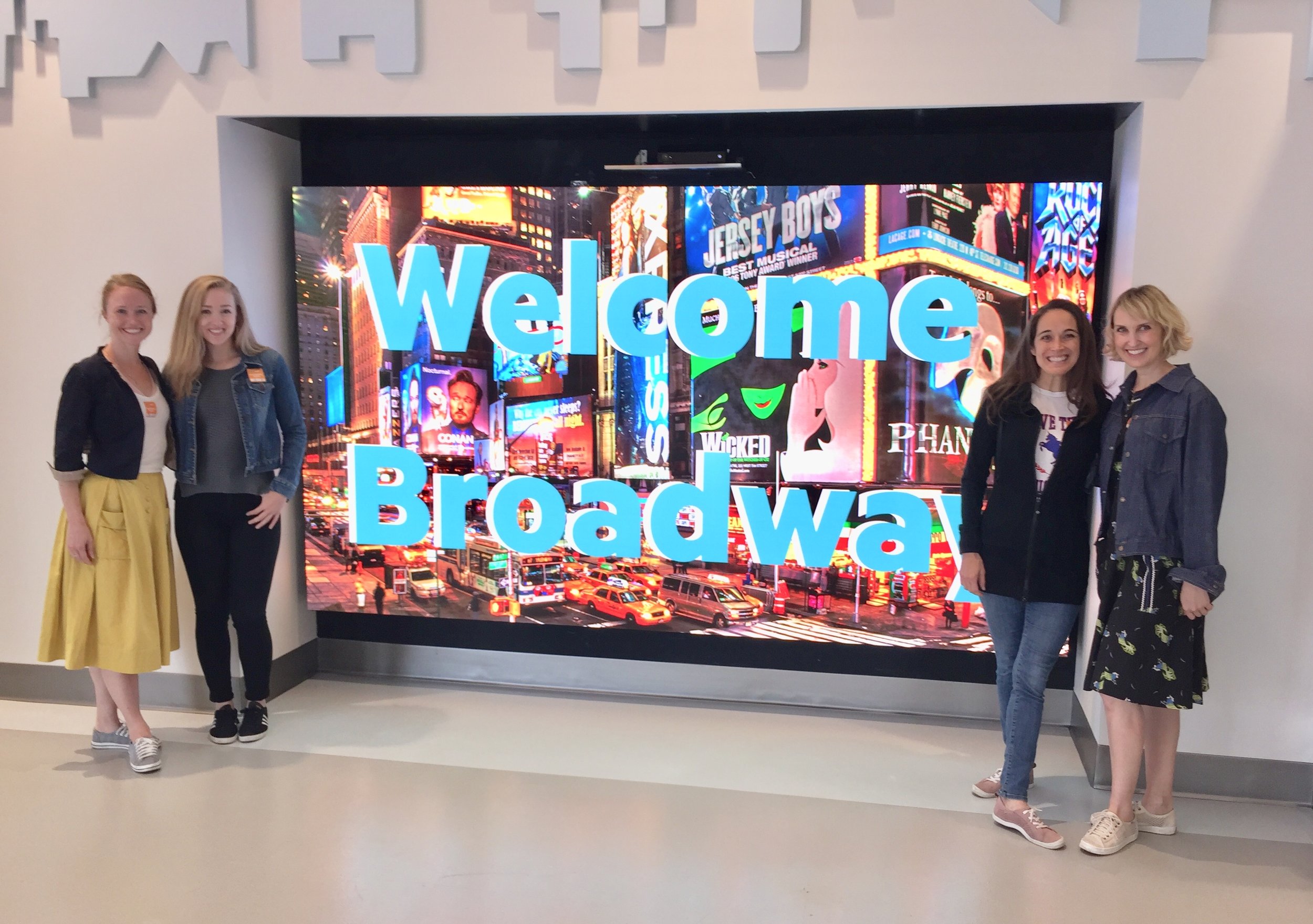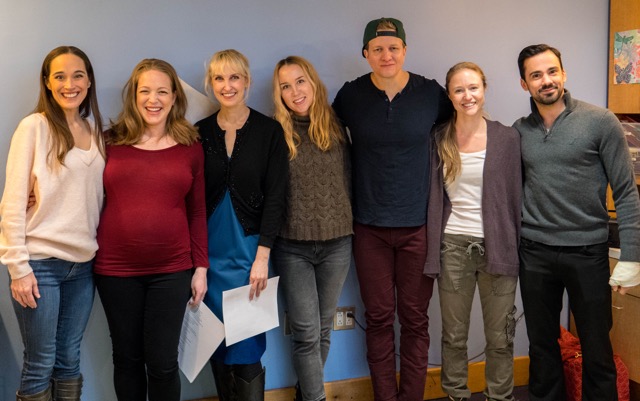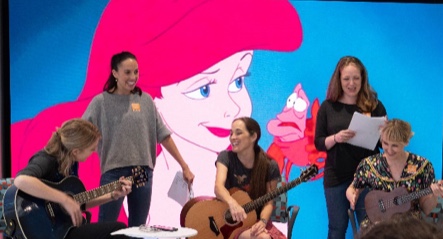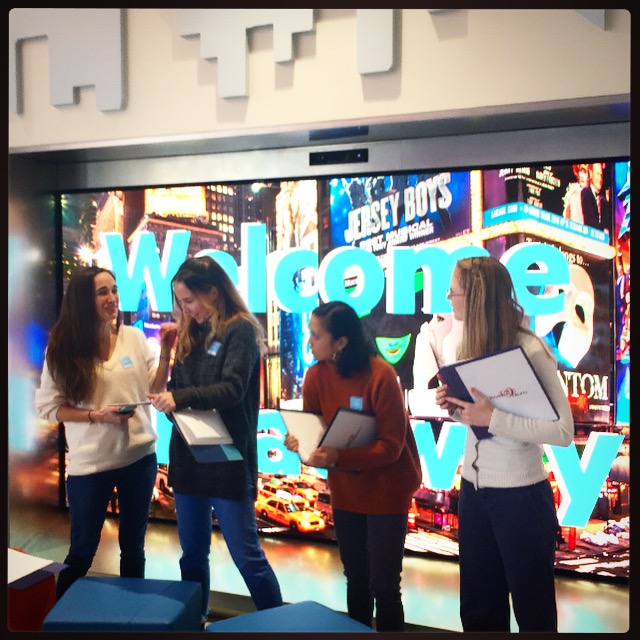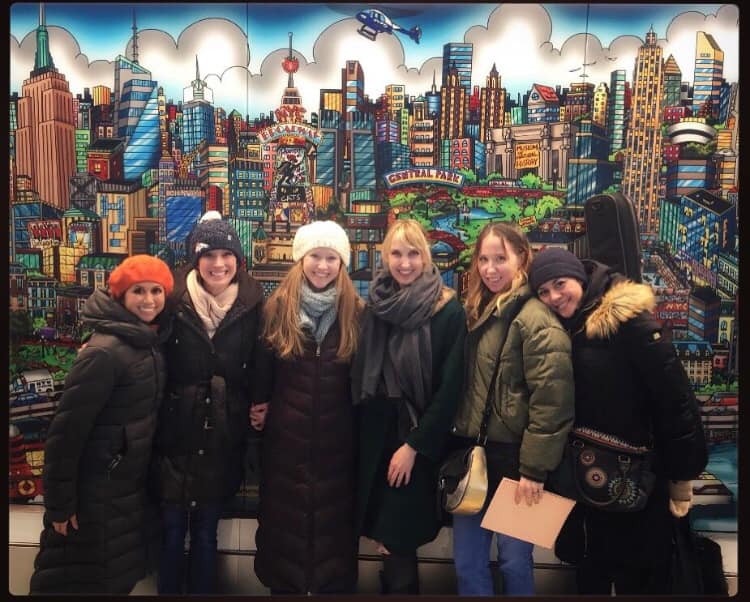 We believe all children should experience the magic of a Broadway show. If they are unable, due to illness, Broadway Hearts will bring the magic to them.
Broadway Hearts is a not-for-profit group of professional performers from Broadway, Off- Broadway, TV and Film, who share a common wish of bringing entertainment and brightness to the extraordinary kids in New York-area Children's Hospitals.
Our arts scholarship program provides in-home art lessons, of the child's choosing, post treatment. Voice, music, dance, fine art, writing; whatever medium maximizes their healing potential and enriches their quality of life.
Broadway Hearts began with the idea of bringing Broadway performances to children unable to travel to theaters, but it has become so much more. Our visits have grown to become exuberant interactive experiences. The hospitalized children join us by singing along, making requests and participating through questions and storytelling. This engagement is what Broadway Hearts is all about, and with every smile and every peel of laughter, our purpose is galvanized.
Each facility we visit is unique, with different needs for it's patients, and we adapt accordingly. Whether it be through an in-house, livestreamed TV show or a singalong with a live audience, a joyous experience is always our goal for these courageous children. We visit each hospital monthly, a schedule we seek to sustain as our roster of hospitals continues to expand. We are also thrilled to be a part of The Ronald McDonald House, sharing music not only with the children, but with their families as well.
Broadway Hearts is entirely the work of volunteers. Our members include artists from such elite productions and companies as The Phantom of the Opera, Mean Girls, Hamilton, Carousel, The Lion King, Sesame Street, American Ballet Theatre, Cats, Head Over Heels, On The Town, The New York City Ballet, Aladdin, An American in Paris, Sweeney Todd, Wicked, The Book of Mormon, Anne of Green Gables, The Rockettes and Les Miserables.
We feel so honored to be allowed to share music with these incredible children. We hope that you'll consider helping us further enrich their lives by donating to our scholarship program.